Hello and welcome to our dumpster rentals website. Our company is a local business here in Cleveland, specialized in waste management and recycling works for both residential and business waste disposal needs.
Let's discuss your dumpster rental needs at 440-467-3710
We offer the lowest prices with no hidden fees.
No hassle, no guesswork, simple easy rental contracts.
We always deliver on time and pick up on time.
We are a family-owned business here in Cleveland.
Become one of our many satisfied customers.
Call 440-467-3710 now to discuss your project's requirements, all your questions will be answered promptly by our friendly staff. This is the fastest way for you to get a quote based on your waste removal needs and specific details.
We offer next day delivery because we know you want a roll-off dumpster container at your door as soon as possible. Your satisfaction is our priority and we always do our best to surpass your expectations.
We are committed to deliver the best dumpster rental service to each and all of our customers in the Cleveland area and the surrounding cities in Ohio. We always do our best to provide the most valuable customer service you can get. Unlike many of our Ohio competitors we primarily focus on customer satisfaction and a fast dumpster delivery and pickup.
Our employees are trained to be able to answer all your questions correctly and professionally as they have been in the waste management business for many years. We assure top quality results each time you let us handle the logistics of one of your junk removal projects. We also guarantee to provide you with affordable rolloff dumpster rental quotes. Our company's dumpster container rental fees are always coupled with exceptional customer service leading to the best and fastest junk removal results.
Get the best dumpster on time, every time. Call Cleveland Dumpster Rental Team at 440-467-3710 now to inquire about our dumpster rental services in Cleveland, OH.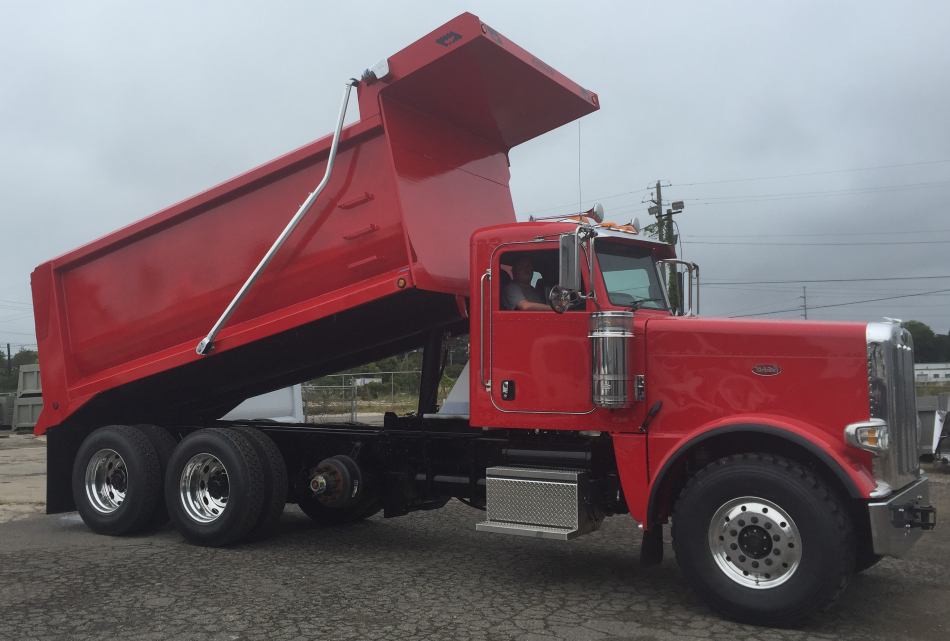 Why choose us for your junk removal job
Our goal is to make it simple for you if you are either a homeowner, contractor, manager, realtor or business person who wants to rent a rolloff dumpster container in Cleveland for rubbish disposal. The following are the types of projects you can use your rolloff container for:
Construction site clean-up
Kitchen remodeling
Home renovation waste management
Demolition debris removal
Backyard clean-out
Landscaping projects
Roofing debris removal
Scrap metal and iron removal
We provide the best waste disposal service in Ohio and our most main specialty is dumpster rentals and recycling. Note that we have a large range of dumpster sizes on offer. Please take a look at the guide below to understand the various container sizes we have in inventory so you know which one to pick when you call us.
If you are not sure about what dumpster size to request, then we will be more than happy to help you decide what's the perfect size of dumpster necessary for your project. Our dumpsters here at Cleveland Dumpster Rental Team are available for delivery and pick up to your location. These containers are not only for Cleveland residents, as we can also accommodate the neighboring communities in the State of Ohio. Just give us a call at 440-467-3710 to get a free consultation, and you will be all set in no time.
Rolloff dumpster sizes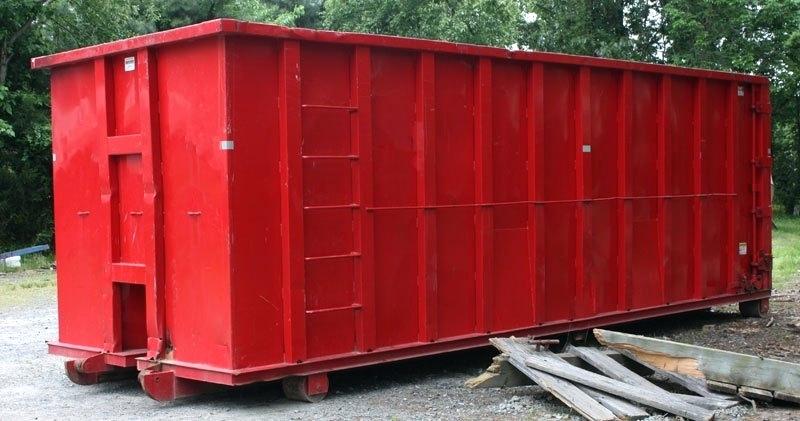 10-yard dumpsters
These dumpsters are approximately 6ft wide x 12 ft Long x 3 ft high.
The 10 yard dumpster is a perfect choice when you have limited waste to discard from your property or business. This 10-yard dumpster is transported by a smaller truck. Its footprint is lighter than most dumpsters available. This is recommended for a garage or attic cleanout project, or similar types of jibs.
20-yard dumpsters
These are approximately 8 ft wide x 24 ft Long x 5 ft high.
A 20-yard roll off dumpster rental best fits special projects where space is rather tight. 20-yard dumpsters are frequently used by household owners and contractors who are currently working on a small-scale renovation or various house repairs, junk removal, roof repair or landscaping jobs.
30-yard dumpsters
These dumpsters are approximately 8 ft wide x 24 ft Long x 6 ft high.
This dumpster size is best when you are dealing with a more sizable project, but it's not possible for you to get a dumpster that consumes too much space at your project site either. If you are not working on a real large-scale remodeling or renovation project, then this size of dumpster container rental will get the job done perfectly.
At times, just a little more room is what you need to complete your project. Renting a 30 yard dumpster is a wise choice for you, and it will guarantee that you have a dumpster with sufficient room for a backyard remodeling or a home cleanup project.
40-yard dumpsters
These are approximately 8 ft wide x 22 ft Long x 8 ft high.
If you are working on a big job and you believe that you should have a maximum amount of waste removal space required, this 40 yard dumpster rental is the best way to go for you with your waste management project. This dumpster size is capable of handling a full house cleanout or debris accumulated from an extensive remodeling or house extension task.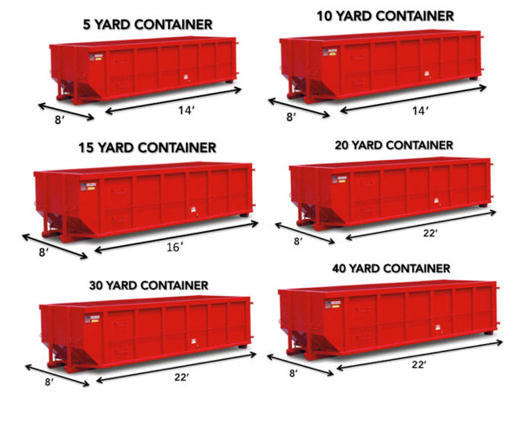 Best roll-off dumpster container rentals in town
If you are interested in hiring us, pre-set service dates can be scheduled in advance. However we understand that not all waste-related tasks can be scheduled early on. Note that we also provide same day delivery for rolloff dumpster rentals. In case all our units are booked, we guarantee one to two business days of delivery at most.
We are a junk removal company dedicated to providing the most comprehensive recycling and waste management services available in OH. Exceeding our customers' highest expectations has always been our main goal as a junk disposal and recycling company. We have the industry knowledge and experience to build the best client-customer relationship there is. Furthermore we always provide the highest level of service at the most competitive price you will ever find in Cleveland.
So if you need scheduling a few bins or a rolloff dumpster rental near me to dispose of your refuse, call 440-467-3710 now and all your questions will be answered promptly. It does not matter if it is restaurant litter, metal items, backyard debris even trees, furniture, cabinets or carpet items, bricks, electronics, domestic appliances, roofing waste, compost or scrap, we will take it all away for you.
We provide waste management service to the following cities in the Cleveland area: Bay Village, Beachwood, Bedford, Bedford Heights, Bentleyville, Berea, Bratenahl, Brecksville, Broadview Heights, Brook Park, Brooklyn, Brooklyn Heights, Chagrin Falls, Cleveland Heights, Cuyahoga Heights, Downtown Cleveland, East Cleveland, Euclid, Fairview Park, Garfield Heights, Gates Mills, Glenwillow, Highland Heights, Highland Hills, Hunting Valley, Independence, Lakewood, Linndale, Lyndhurst, Maple Heights, Mayfield, Mayfield Heights, Middleburg Heights, Moreland Hills, Newburgh Heights, North Olmsted, North Randall, North Royalton, Oakwood, Olmsted Falls, Orange, Parma, Parma Heights, Pepper Pike, Richmond Heights, Rocky River, Seven Hills, Shaker Heights, Solon, South Brooklyn, South Euclid, Strongsville, University Heights, Valley View, Walton Hills, Warrensville Heights, West View, Westlake, Woodmere.
We offer junk removal services at the following zip codes around Cleveland: 44004, 44202, 44012, 44011, 44023, 44140, 44122, 44146, 44017, 44108, 44141, 44147, 44144, 44142, 44212, 44021, 44022, 44024, 44026, 44110, 44102, 44113, 44114, 44115, 44106, 44106, 44113, 44109, 44120, 44105, 44109, 44106, 44118, 44121, 44112, 44077, 44112, 44095, 44117, 44123, 44132, 44040, 44125, 44041, 44041, 44236, 44124, 44131, 44047, 44107, 44056, 44124, 44057, 44255, 44137, 44124, 44256, 44060, 44022, 44105, 44065, 44070, 44039, 44146, 44138, 44077, 44134, 44130, 44124, 44081, 44116, 44131, 44120, 44122, 44139, 44121, 44149, 44136, 44087, 44118, 44125, 44128, 44145, 44092, 44094, 44092.
Get the best dumpster on time, every time. Call Cleveland Dumpster Rental Team at 440-467-3710 now to inquire about our dumpster rental services in Cleveland, OH.